A Complete Bugler Tobacco Guide
If you roll your own cigarettes, there's a good chance that you'll need some great-tasting tobacco to use every day. With so many impressive rolling tobacco options out there, how can you find the perfect blend for you? Well, one popular option is Bugler Tobacco. 
Not only is Bugler tobacco affordable, but it's also a high-quality choice that's preferred by smokers all across America. In this Bugler Tobacco Guide, we'll go over everything you need to know! Let's roll.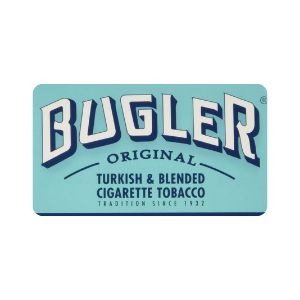 Great Quality and a Fair Price
For many roll-your-own enthusiasts, finding that perfect balance between quality and affordability is a difficult task. Not to worry! Bugler does a great job of solving this problem. Bugler tobacco is a great option for smokers who want a tasty tobacco brand that won't break the bank. In fact, for the quality and price, it's hard to do better than Bugler! 
Easy To Roll With
In addition to coming at a great price, Bugler tobacco is very easy to roll homemade cigarettes (RYO) with. Plus, if you own an automatic rolling machine, this tobacco can also be used in the hopper. As such, pinching, packing, rolling, and loading up filtered cigarette tubes is easy with Bugler.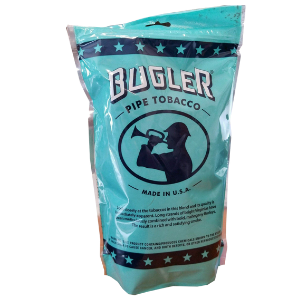 Refined Shag or Ribbon Cut
Also, Bugler tobacco comes in a couple of different cuts. You can choose ribbon-cut tobacco or a shag-cut variant. The shag cut is looser and has been specifically designed for RYO applications.
Either way, each strand of Bugler tobacco has been carefully refined to create consistency and a smooth burn. Therefore, if easy rolling and pinching are important to you, this is a good brand to go with!
A Tasty and Balanced Blend
Within each bag of Bugler, you'll find a delicious blend of tobacco leaves. Usually, these will be Virginia and Kentucky Burley tobacco strains. To start, Bugler implements US-grown golden Virginia tobacco leaves. These golden leaves have been meticulously cut for even consistency and a smooth even burn.
Next, the blend uses bold mahogany Burley tobacco leaves. These bold Burley leaves offer a rich and delicately sweet flavor with nice undertones. When combined, you can enjoy a satisfying smoke that is well-balanced and lightly flavorful. In fact, many smokers prefer the taste of the Bugler blend over any other rolling tobacco on the market!
Convenient Size Options
Finally, Bugler pipe tobacco comes in many different sizes. Since all bag sizes of Bugler tobacco bags are resealable, it's easy to keep your tobacco fresh and flavorful for a long time.
Where To Buy Bugler Tobacco
Now that you know all about this RYO tobacco, you're probably wondering where to buy it at a good price. Well, that part is easy. Purchasing Bugler tobacco online will almost always save you the most time and money. In fact, if you click this link, you'll be directed to the DiscountLittleCigars.Com Bugler tobacco sales page. Check it out and score great deals today!